What's most important to consider while choosing a POS system for a bar? Discover some of the aspects to keep in mind in order to make an informed decision.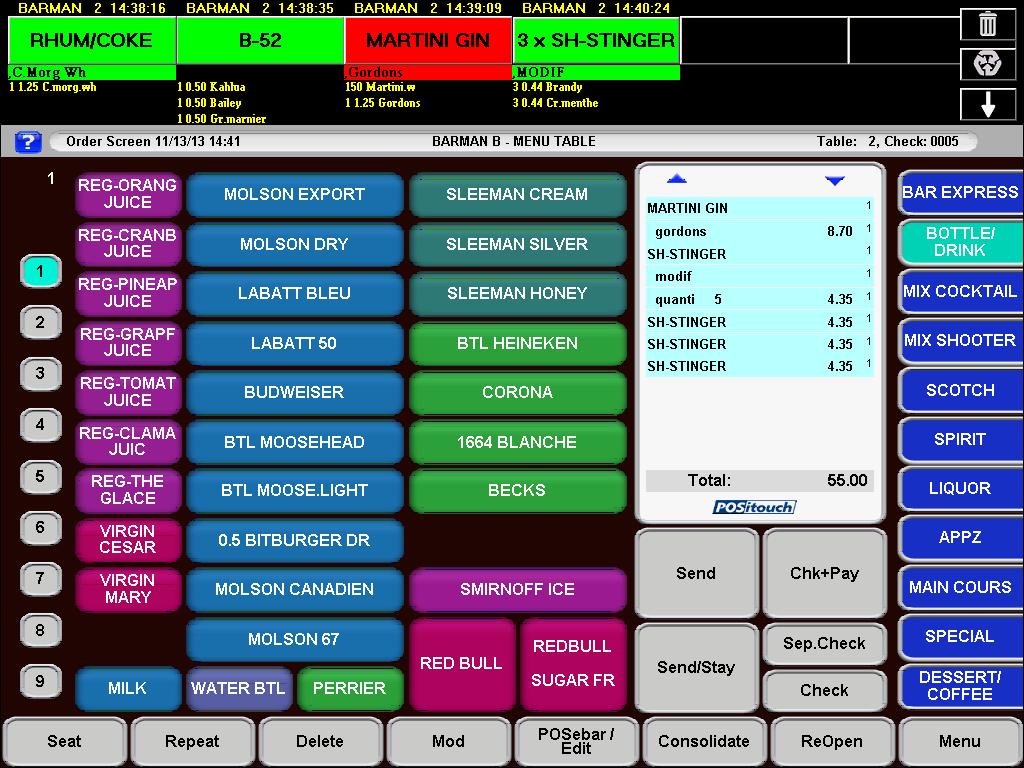 If you are the owner of a bar, microbrewery or pub, you should know that there are many programs and devices that could help you save time and money while also keeping a vigilant eye on your operations. Some point of sale (POS) systems can be perfectly adapted to the needs of your business as well as customized to fit your specific expectations. Why should you acquire a POS solution for your bar, and how do you choose the right one? Here are some aspects to take into account.
Providing assistance in your day-to-day activities
Most point of sale (POS) systems, such as POSiTouch or Volanté, offer features allowing for the integrated management of orders, inventory, reservations, schedules, and much more. Useful for any bar or restaurant business, these features make it possible to centralize all your data and simplify your operations by gathering all the information necessary to the smooth execution of your operations in one place. Therefore, if you want to get the most out of your POS system, you must first make sure to define your needs clearly in order to find the solution that best meets them.
Reducing beverage loss
Some POS systems such as POSiTouch offer extremely practical modules that can be combined with beverage control systems. Among those, the Harton beverage control systems are well known for drastically reducing alcohol and beverage losses. 90% of these installations become profitable within less than a year of use by allowing you to manage and dose any type of beverage with peace of mind. By using them in combination with modules such as POSibar, you'll be able to authorize predetermined alcohol portions with a single click, reducing losses greatly. Additionally, the unlimited programming options offered by this module let you eliminate billing errors and reduce the workload at the bar.
Increasing productivity
Your POS system could help you improve your business's productivity thanks to the many features allowing you to facilitate your day-to-day operations. At the bar, the alcohol control module lets you display precise cocktail recipes allowing for the successful preparation of cocktails at all times, without any waste or errors. Moreover, you have the possibility of programming your promotions directly through your POS interface, which can prove very useful during recurring events offering special pricing such as "happy hours". Let's also mention the many management features that allow you to automate some tasks such as tip distribution or table attribution.
The acquisition of a POS system could play an important role in the success of your business by improving your productivity and reducing the costs related to alcohol losses. In order to determine which POS system and modules best fit the needs of your bar, you must first define which specific aspects of your day-to-day activities could use some assistance. The experts at CLS Info can then help you identify the best POS solution for the job.